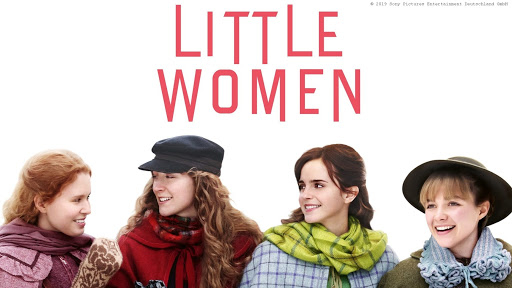 Little Women Movie Review; Women also have Ambition, Mind, Dream & Talent. Little Women 2019 Film Review & Analysis.
Little Women (2019) directed by Greta Gerwig and inspired from a novel with same name. Sairosh Ronan, Florence Pugh, Emma Watson, Eliza Scanlan and Timothee Chalamet acted in lead roles.
The story is about of four women in the March family in England in nineteenth century. They are Jo March (Sairosh Ronan) a aspiring writer, Meg March (Emma Watson) a striving actress, Amy March (Florence Pugh) studying painting and Beth March (Eliza Scanlan) loves music.
Marmee who is the mother of these 4 little women runs her family by herself while his husband fighting in civil war voluntarily. Each of them stick with their own ambition in this hard time.
In the meantime, Jo worked as a teacher in New York City trying to prove herself in the literature. Amy started to learn painting classes with the help of her aunt in europe.
Meg is a aspiring actress decided fulfill her dream after her marriage. Beth is the quite one. She died due to illness. Beth's unfortunate demise reunites them all.
Laurie who is living with his grandfather is a neighbor of these girls especially a good friend for Jo. The girls used to get lot of privilege from his grandfather for pursue their dreams.
Jo march is the one who's having lot of screen time in this film had strong perception about how the women are underestimated, suppressed in this male dominated world.
Somehow she wants to prove, women also had ambition, women also had talent and mind. they aren't only fit for doing household, love and growing children.
You can feel it when you see Jo addresses these dialogues with frustration. She doesn't have interest in marriage. she often said marriage is a economical proposition for a girl.
Jo is the one who push her siblings about their wishes. She doesn't want to let their sister's ambitions even in hard situations.
when you're engaging with your passion, you don't really care about things revolving around yourself. You became savage to others. So that Jo didn't understand the love of Laurie.
Jo used to write lot and trying to publish her novels or sell them without copyright. In the end when she is confident enough about her work she insisted the publisher whatever the reason would be I want my copyright & royalty.
Jo decided to not give her rights. It ensures As a women she wants her rights & Liberty. She doesn't want to let her stay in the circle created by male dominated society.
When it comes to performance Jo and Amy did really well. Meg didn't have enough screen time so had beth. Laurie is free man who loved Jo had good relationship with Amy either.
The entire story takes place in the nineteenth century. So that you can witness extraordinary visuals, costumes and making.