Love Mocktail Movie Review; Adi's Journey of Multiple Love let him Learn True Love. Love Mocktail (2020) Film Review, Love Mocktail is written & directed by Krishna Nagappa who's also acted lead role in this film.
Films starts with Adhi (Krishna Nagappa) accidentally met with College girl Aditi (Rachana Inder). He started telling his love encounters of several stages to her.
Adi's first love in his teenage seems very amusing. Director wants to narrate it comical way rather than emotional. The Second Love was happened quite unexpectedly with Joo (Amrutha Iyengar) when he was studying at college.
Here is also the narration takes place more humourous way than emotional. After their college finished when He find a job & both of them living different cities lead to arise problems.
This situation taught him something about true love & actual character of his girlfriend about money & luxurious life.
Like every love failures, this too comes to an end when there is marriage proposal for his girlfriend from her family side.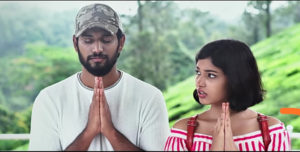 Before the wound of his second love dry He Proposes to another girl who's friends of friend Nidhi (Milana Nagraj) by emphasize of his close friend Vijay (Abilash)
He learned lot of things from his third relationship with Nidhi. He understands what's actually true love from Nidhi.
If the director let the film go like this way till the end it would be an average film. What makes this film above average, will takes place after this.
They're are few good dialogues from this film which I really like. These dialogues you might heard already some other movies. Every movie one or another way resembles other movies.
When Adi's Second love broke up, His close friend said 'when there's problem in love you can solve but there's a problem in your lover, you can't.'
This meant lot for me. If you have problems in your love apart from both of you. Somehow you can find a way to solve and overcome from it but if one of you have issues in your love you can't rectify it.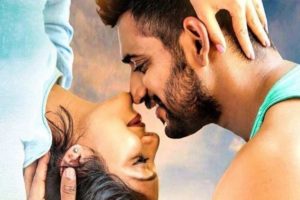 Another dialogue seems more familiar, Nidhi Said 'the times you spent with me are valuable than the amount you earn for us.'
What we need to understand from this film is when you're really experienced or lived in true love. you'll never fall for another girl.
Your mind will never accept another love that that's what they're trying to tell us in the end.
What I don't really like in this film is some unnecessary fights which seems very amusing, doesn't make any sense.
The background scores are good but not really impressing I witnessed more long & wide shots which looks stunning. When it comes to performance I don't find any flaw in it. The lead characters did really.
Love Mocktail will be great entertainer if put yourself to watch.